[Coronovirus (Covid-19) Support]: Please check for Travel & Hotel Restrictions.Travel may be permitted only for certain purposes and in particluar,touristic travel may not be allowed.
Exclusive Deals for App Users
Find deals on flights and hotels hand-picked just for you. Download the HappyEasyGo app now and save money every time you travel.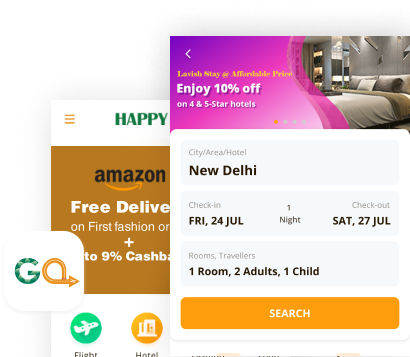 Sign up for Exclusive Email-only Coupons
Exclusive access to coupons, special offers and promotions.
You are referred by
Finish payment now to get the lowest price!
Know more